The Fairview Child Center
The Fairview Child Center is a ministry of The Fairview Church that has been serving this community for over 20 years.  Our desire is to cultivate a rich learning environment by loving children. This is accomplished by teaching about God's love, encouraging caring friendships, creating an atmosphere of safety and comfort, in addition to maintaining academically appropriate classrooms. Our teachers are committed to the development of the whole child: Social, Emotional, Physical, Cognitive, and Spiritual.
"Start children off on the way they should go, and even when they are old they will not turn from it." 
-Proverbs 22:6
Our vision for The Fairview Child Center is to provide a much needed service to the people of Seattle regardless of their religious background and to show the love of Jesus through our caring words and actions.
AGES:
Infants – Pre-K
HOURS:
7:00am – 6:00pm
CLASSROOMS by AGE:
Caterpillar room: 2 months – 7 months
Butterfly room: 7 months – 12 months
Tadpole room: 12 months – 17 months
Frog room: 18 months – 2 years
Turtle room: 2 years – 2 1/2 years
Tiger room: 2 1/2 years – 3 years
Lion room: 3 years – 4 years
Bear room: 4 years – 5 years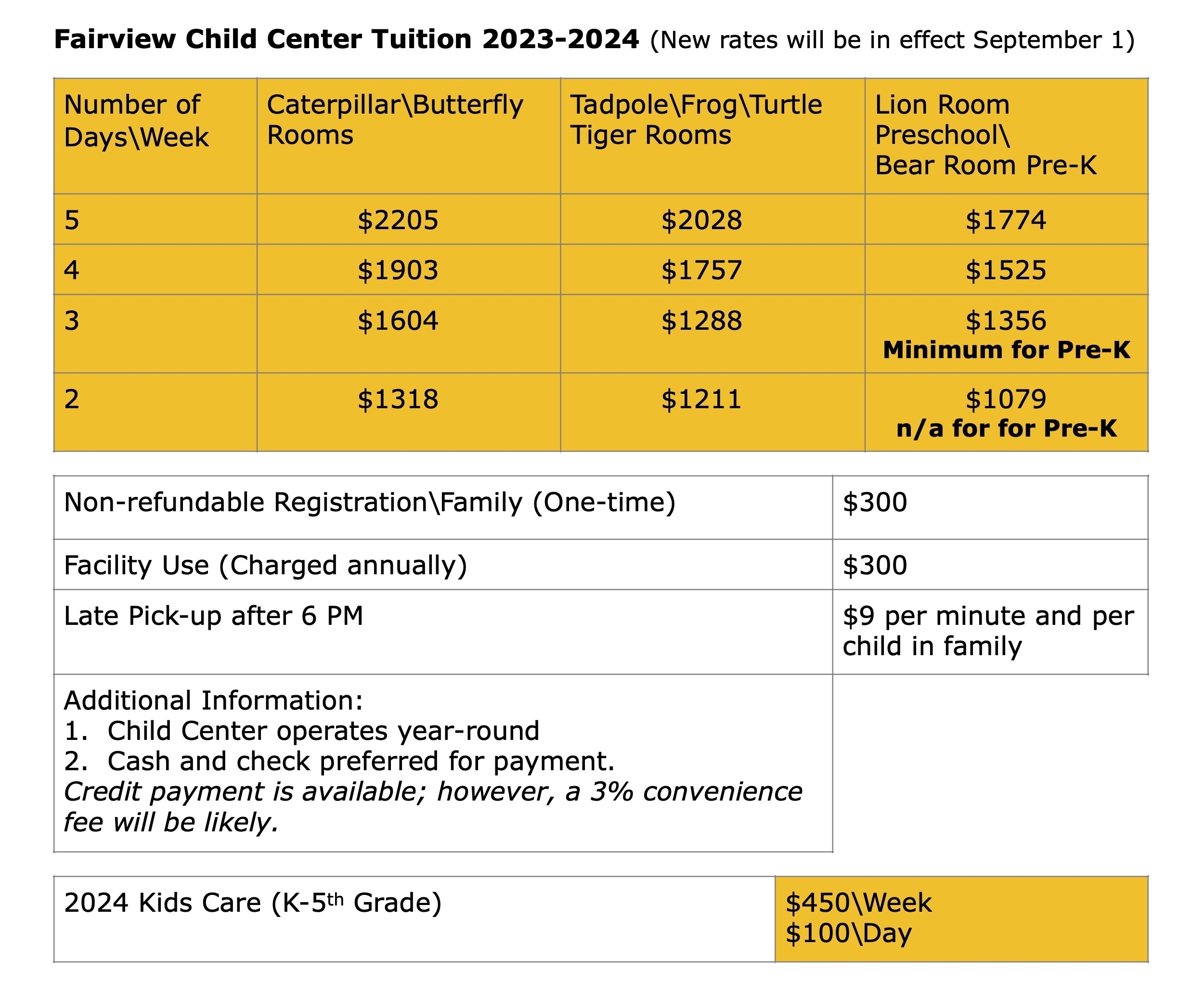 Cedar Park Christian Schools